S
hop Floor Data Capture and Automated Scheduling are essential factors in an electronics and cabling company's expansion plans.
LCL Electronics Ltd offers a wide range of electronic assembly services, such as printed circuit board assembly, full box build and cabling to many different industry sectors, including medical, military, gaming, security, lighting and audio.
The Leicestershire-based company which celebrated its 20th anniversary earlier in 2012, has recently invested in equipment to move into the cable and harness assembly market. Systems Co-ordinator Sarah Hanlon (pictured below) says: "We previously subcontracted cable assembly work out, but recently identified this as an area for growth within the company. So we are now able to offer a full cable and harness assembly service which is already bringing in new customers."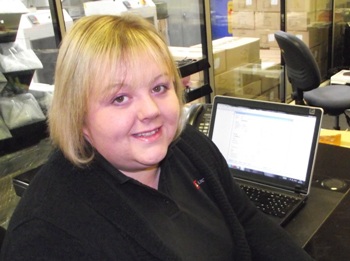 But the recent expansion means they have outgrown their old production control methods. After looking on the market for around three months, and thoroughly investigating five possibilities, they opted for the flexible and fully scalable JAVELIN advanced production planning and control system, from Vero Software.
In particular they are looking for JAVELIN's powerful Shop Floor Data Capture and Automated Scheduling functions to help them operate more efficiently as the business grows. "One of the biggest problems we have at the moment is that we're having to do these two essential operations manually. Having JAVELIN will give us a lot more foresight into 'What happens if...?' For example, if we need to accommodate a new job which needs scheduling for the following week, what effect will it have on other jobs? With JAVELIN, we'll know.

"We're now starting our in-house cable assembly work, so we need the Scheduling function to show us what we've got to do, how much we've got to do, and when we need to do it to incorporate delivery dates for these new customers into our existing workload."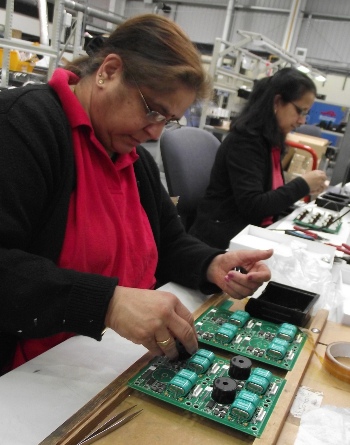 Using JAVELIN's Scheduling function means LCL Electronics will be able to run the same work load using different scenarios, and compare the results either graphically or in tabular form. This provides the key to minimising Work-in-Progress and cutting lead times. Each job can be monitored in real time, enabling LCL to respond to short term changes and produce new 'work-to' lists instantly, without running a complete schedule, delivering optimum throughput against the required dates.
And Sarah Hanlon says they are looking for Shop Floor Data Capture to provide accurate Work-in-Progress and costing information, while minimising administrative input and potential clerical errors. It will give them full visibility and management of all shop floor activity, with enquiry screens providing managers with up-to-the-minute information on demand.
A comprehensive range of performance data can be created in Crystal Reports, providing fully customised documents for print, email or pdfs. "At the moment it's quite time consuming to get the information we need, so being able to get all the necessary information my directors need, in the format they want it in, will be a tremendous added benefit."
Having installed the system in Spring 2012 they are looking to walk with it before running. "By the end of our financial year in September we're aiming to have JAVELIN functioning to the same extent as our old system is now, so basically we'll be using it for sales orders, works orders, purchase order processing, despatch and invoicing. Once all that's in place we want to implement Scheduling and Shop Floor Data Capture. Because the JAVELIN interface is so easy to use we're sure we'll have no difficulty getting those vital elements underway."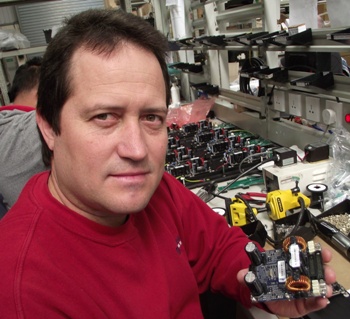 While JAVELIN's powerful Estimating and Quotations function is a feature they will be looking at utilising in the future, it is not a priority compared to Scheduling and Shop Floor Data Capture. "Figures are currently calculated in a spreadsheet before being added to the estimate document which is sent to the customer." But JAVELIN stores standard material descriptions and prices in its parts database, which can readily be pulled into estimates, meaning quotes can be created much faster. New parts or materials can also be entered directly into the estimate without having been already added to the parts database.

LCL will be using other JAVELIN functions to the full, immediately, such as Sales Order Processing, Purchase Orders and Works Orders, Materials Control, and Costing.
And Sarah Hanlon says they are also looking for the extensive Material Requirements Planning feature to give even more precise control of all operations. "At the moment if our system tells us to order 500 items, I may order 1,000 so we've got stocks for a future order. Then the following day we may get an additional order requiring the same items...but our old system won't bring up a purchase requirement because it says we've already got enough on the stocks – it doesn't look at the dates they're needed."
JAVELIN's continuous monitoring of the master database will prevent anomalies like those, by instantly identifying changes in material requirements, triggering recommendations based on the cumulative lead times of each item. The MRP can be operated in batch mode or run in real-time to respond to changing demands. And specific works or purchase orders can be closely monitored by running the system only for selected orders or individual contracts.

It is all part of JAVELIN's 'intelligent' planning and control systems designed to help companies like LCL successfully compete in difficult economic and market conditions, through direct improvements to productivity.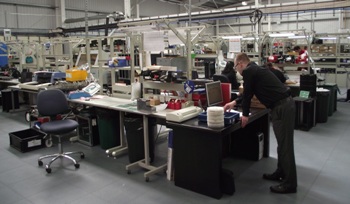 "Overall, we expect JAVELIN to play an immense role in helping us develop and expand," concludes Sarah Hanlon.